Georgia-Pacific Stands Ready To Help Our Neighbors in Times of Need
By Brett Allred PUBLIC AFFAIRS MGR II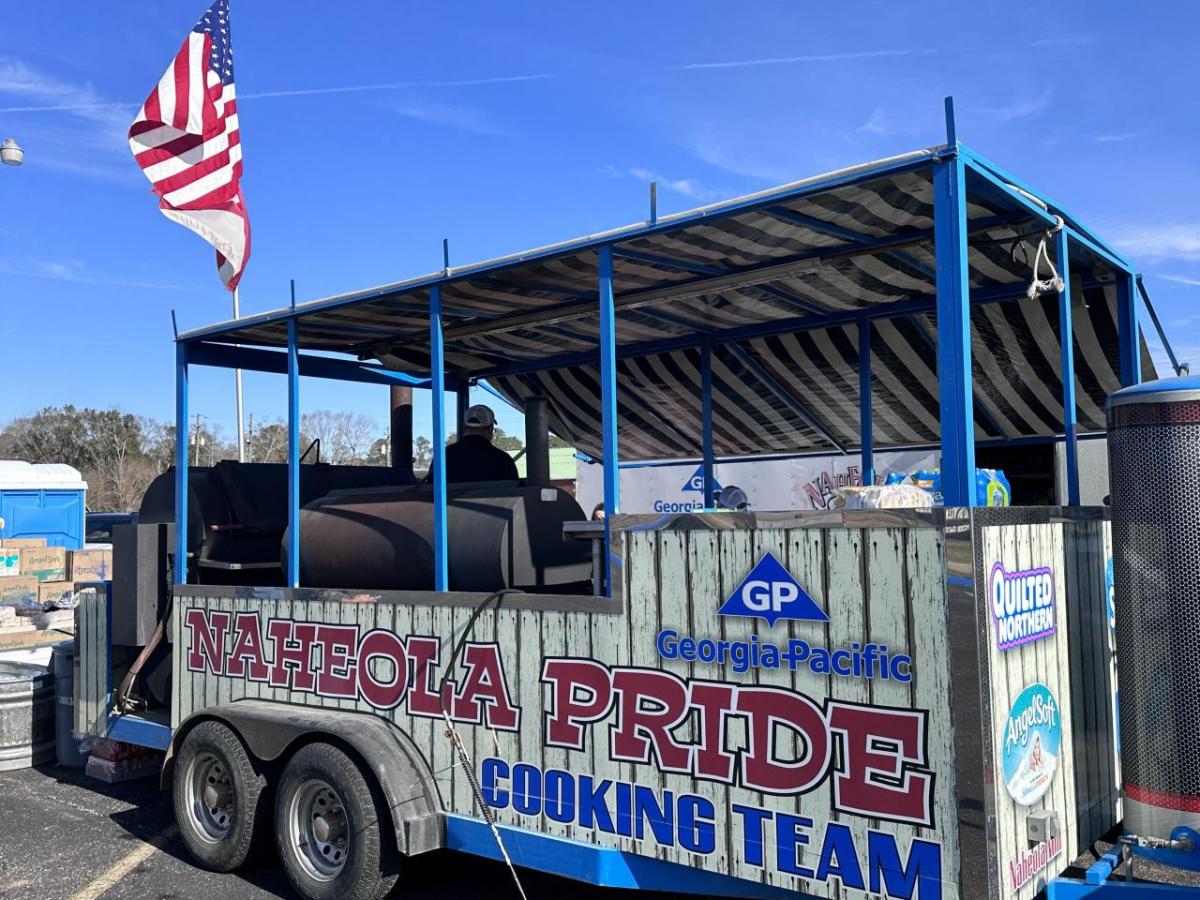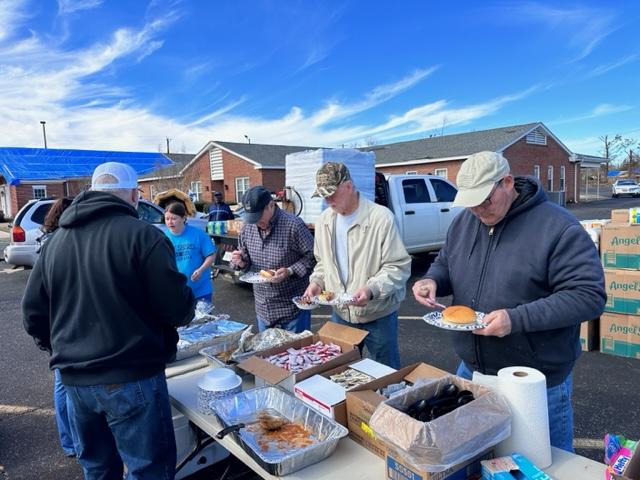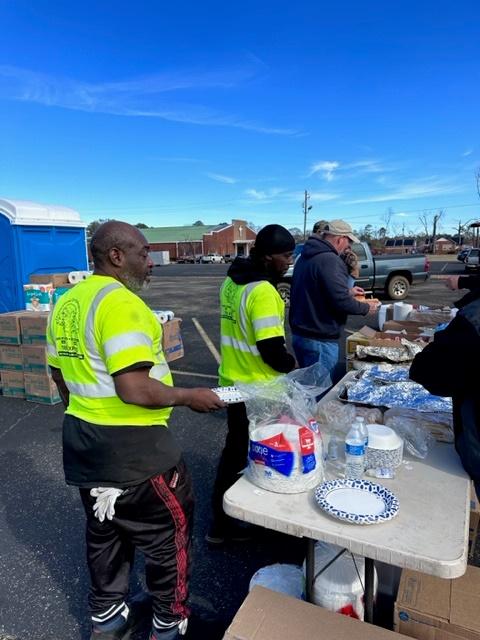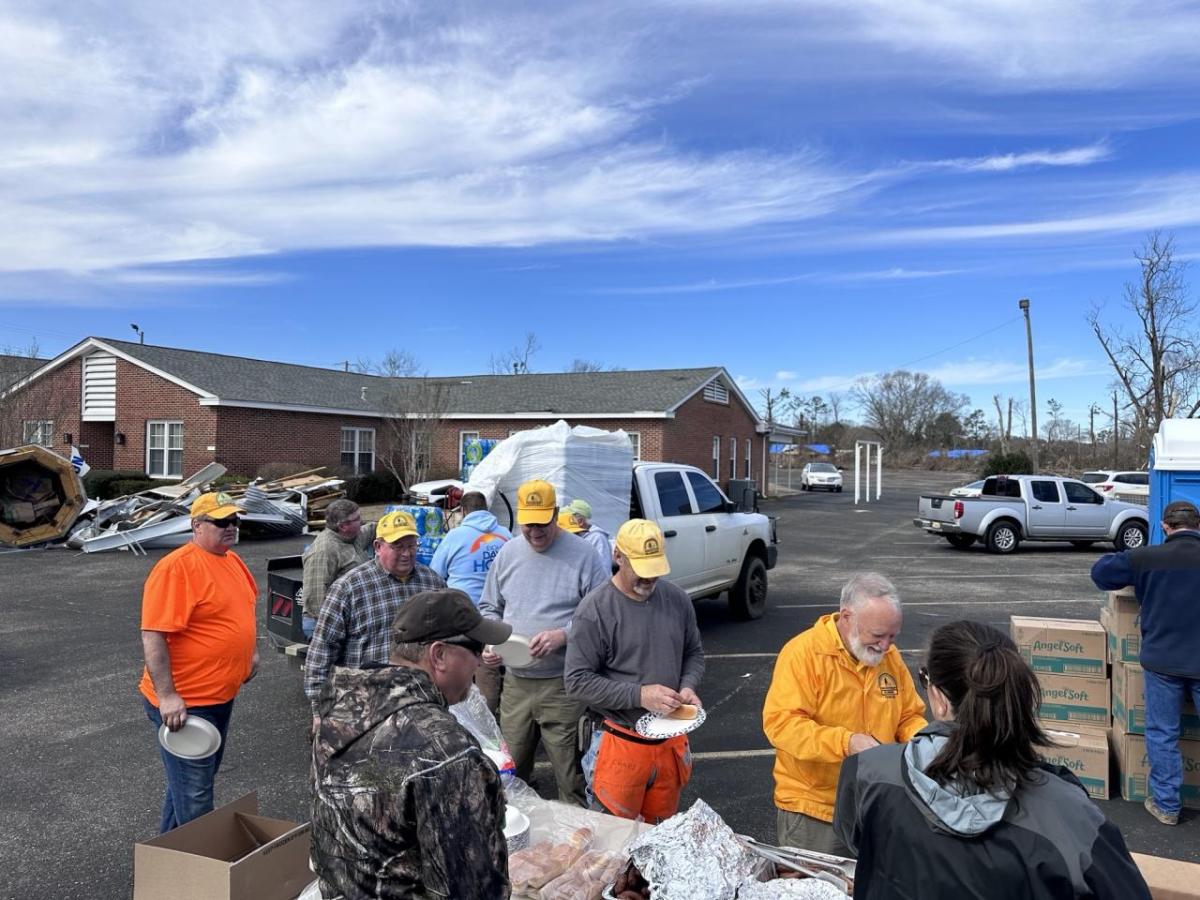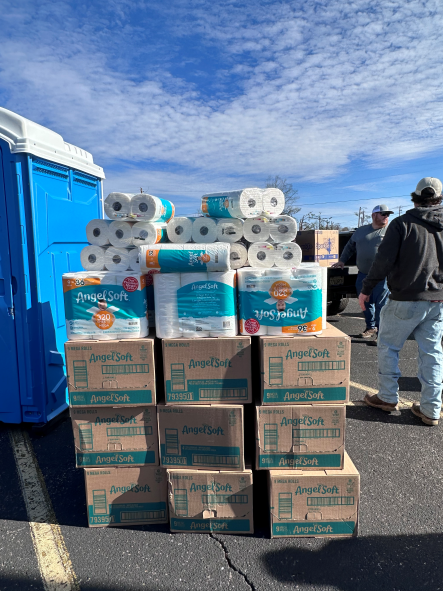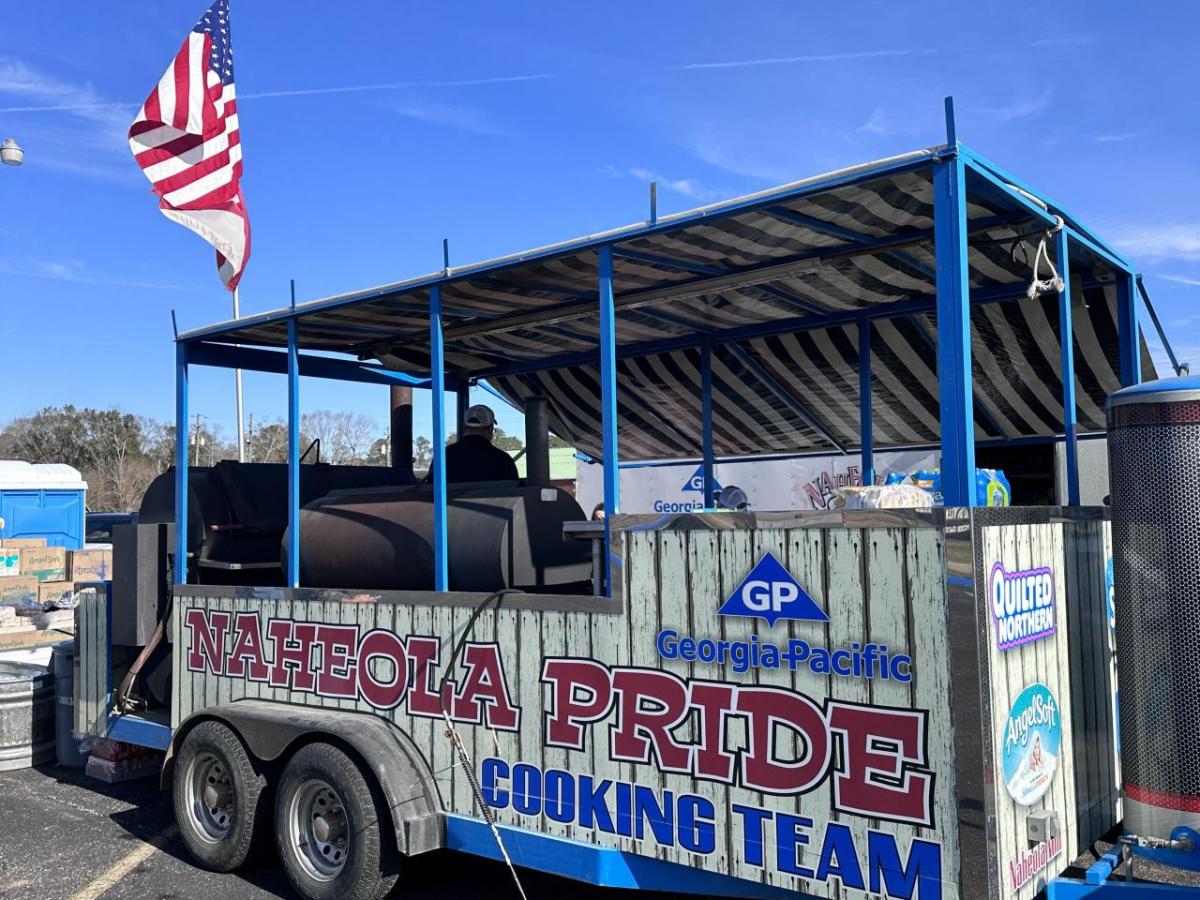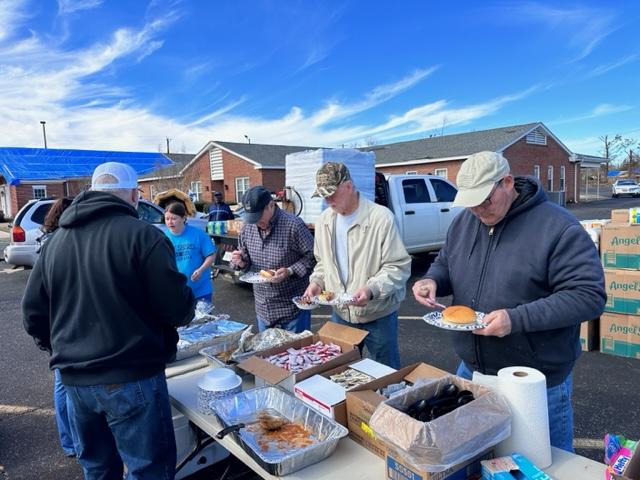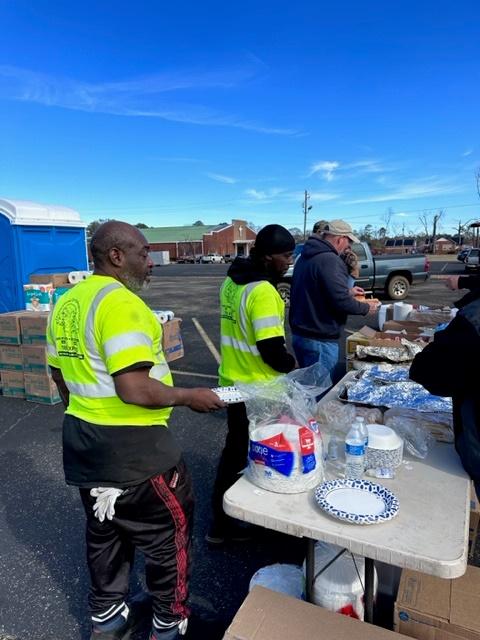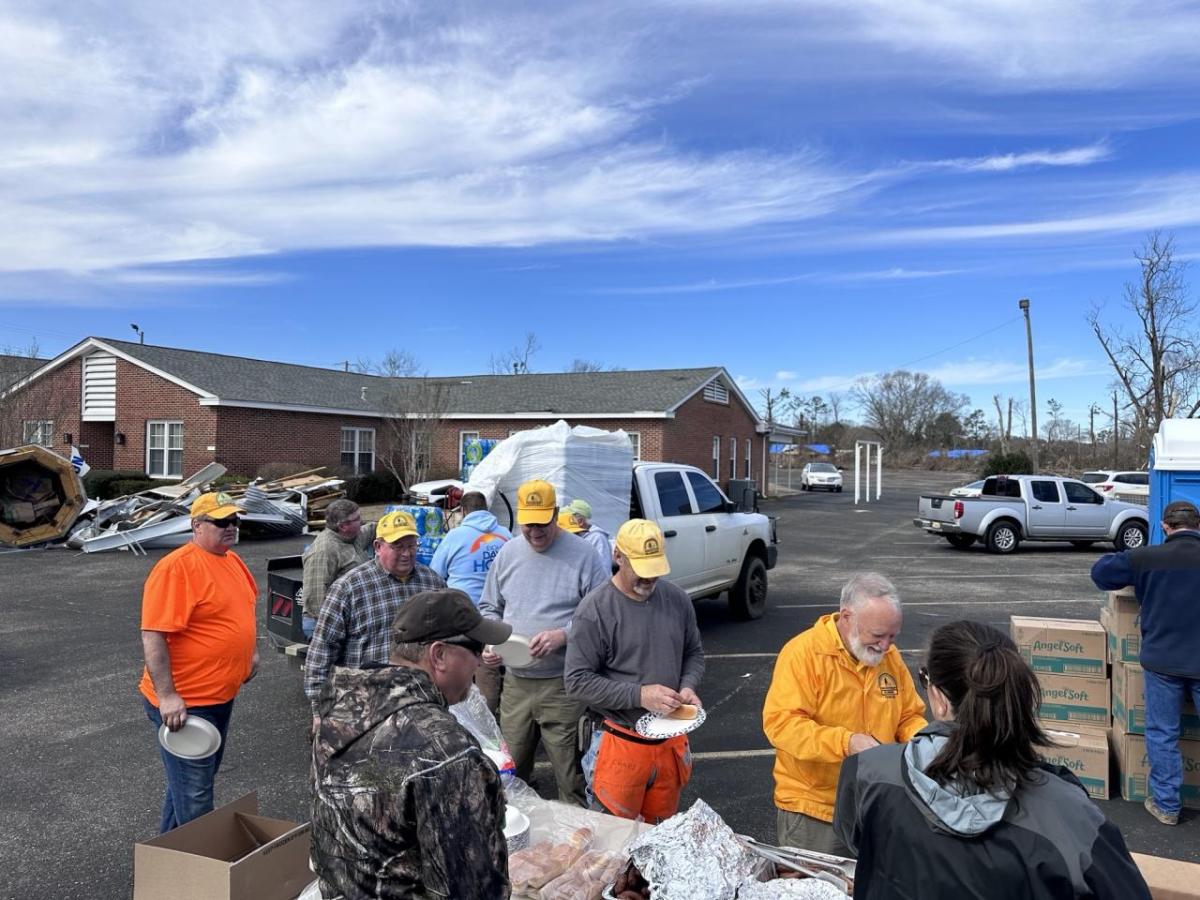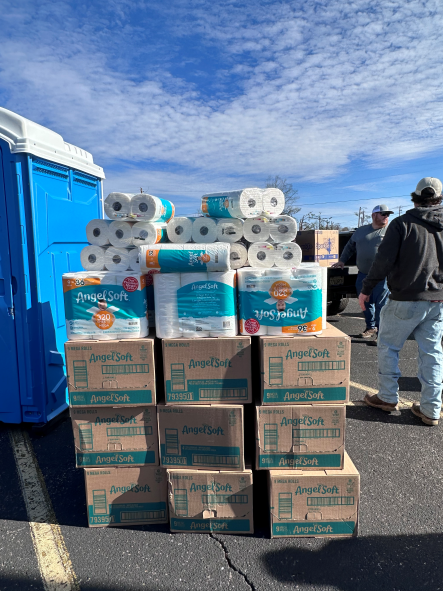 Selma, Alabama, is a community that has had its share of tragedy, and the historic city suffered another one on January 11, 2023, when a devastating tornado tore through the town.
Georgia-Pacific's Naheola Mill is one of the few mills with a "cook team" that crisscrosses the state to provide a variety of meals for various celebrations and events and to help in times of need. When the tornado struck Selma, the GP cook team, made up of mill employees eagerly asked if they could head to Selma to help those impacted by the destruction. And that's what they did.
The team cooked sausage, beans, hamburgers, and hot dogs, and served chips, water and soft drinks. They also provided Angel Soft® bath tissue, and Sparkle® paper towels in the parking lot of the Fairview Baptist Church.
Hundreds of residents enjoyed a hot meal and fellowship to take their minds off the devastation, even if for a short time. Emergency response teams were also served.
"I'm proud that my colleagues stepped up to show that they care enough about my friends and neighbors of the community where I live," said Ed King, utilities manager and Selma resident. "Caring folks like those on the cook team and many others who have shown compassion to the citizens of Selma have been a silver lining in this tragedy."
After the storm, residents of Selma shared photos and videos of the significant damage, some showing entire streets where multiple buildings were demolished. But the spirit of Selma is strong and the community is coming together to rebuild.
"My heart was broken for Selma when I heard about the tornado," said Mickey Irvin, GP employee and member of the cook team. "We cook meals for festivals, Christmas events and other community events, but this hit home by having an act of mother nature rip apart businesses, homes, and uproot trees. We wanted to show how much we care and that we are Selma Strong and stand to help in whatever way we can. I'm thankful Georgia-Pacific allows us to step in and help our friends and neighbors during this time of need."