Fifth Third Sustainability Beyond Our Borders: Building a Well for Families in Zambia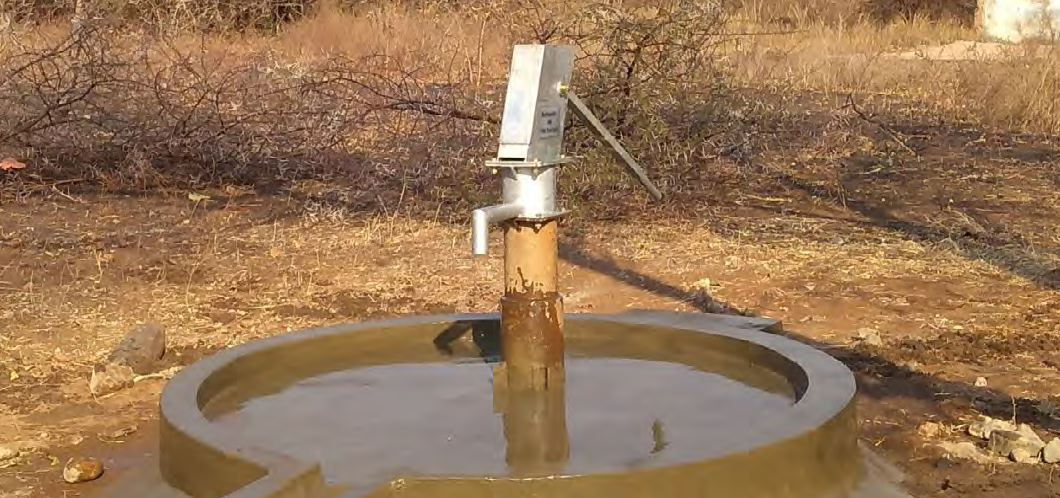 Originally published in the Fifth Third Bank Environmental, Social and Governan…
In 2019, Fifth Third achieved one of its original five bold sustainability goals to reduce water usage by 20% by 2022. What we didn't expect was that this journey also would benefit a community 8,597 miles away.
In recent years, Fifth Third has installed Weathermatic's smart irrigation system at more than 180 facilities across our footprint. The system helps us manage and control landscaping water use, giving us the ability to view and control irrigation schedules remotely. It also monitors real-time weather conditions, including temperature, humidity, and rainfall. As conditions change, the smart controllers adjust the irrigation schedule to ensure only the needed amount of water is being used. By being smarter and more conscious of our water use, we support communities and help protect water as an important local resource.
The importance of water to a community is no more evident than at the Kalomubo Community School in Chirundu, Zambia, near the southern African country's capital, Lusaka.
Once the site of a flowing, clean water well, Kalomubo was facing a water crisis because a water pump had fallen into disrepair. For 11 years, the 116 residents of Kalomubo had to walk more than 6 miles for clean water. In desperation, many community members collected water from unsafe sources. As a result, diarrhea, dysentery and respiratory problems— all waterborne illnesses—routinely plagued the community. The scarcity of water also compelled residents to forgo sanitation and hygiene, which aggravated the spread of sicknesses.
Today, clean water flows again in Kalomubo, thanks in part to Weathermatic and Fifth Third Bank. For every gallon of water a client saves, Weathermatic provides a gallon of clean drinking water to a community in need by drilling water wells.
"A year's worth of overwatering from an average commercial property is equivalent to the needed clean drinking water for 200 families in a developing country," said Mike Mason, president and CEO of Weathermatic. "Through our corporate program Save Water, Give Life, we've developed more than 63 clean-water wells worldwide, impacting more than 100,000 lives."
As part of the program, Weathermatic donated a clean-water well in the Bank's name to the families of Kalomubo.
"The story of Kalomubo illustrates that water management is a global issue that can affect the health of families and the vitality of communities" said Patrick Henry, property portfolio manager for our Elkcam banking center in Deltona, Florida, which uses Weathermatic. "We're proud that our own efforts of water management have helped Kalomubo achieve theirs."
Living Water International, a faith-based nonprofit organization, helped Kalomubo develop sanitation, hygiene and maintenance programs to ensure that the donation benefits the community for years to come.
Our role in Kalomubo's journey to clean water is proof that doing the right thing has consequences far beyond our borders.
Read more about Fifth Third's ESG leadership in its 2019 ESG Report.