Fifth Third ESG Report Feature: New Life Springs Within Old Bank Building in Lima, OH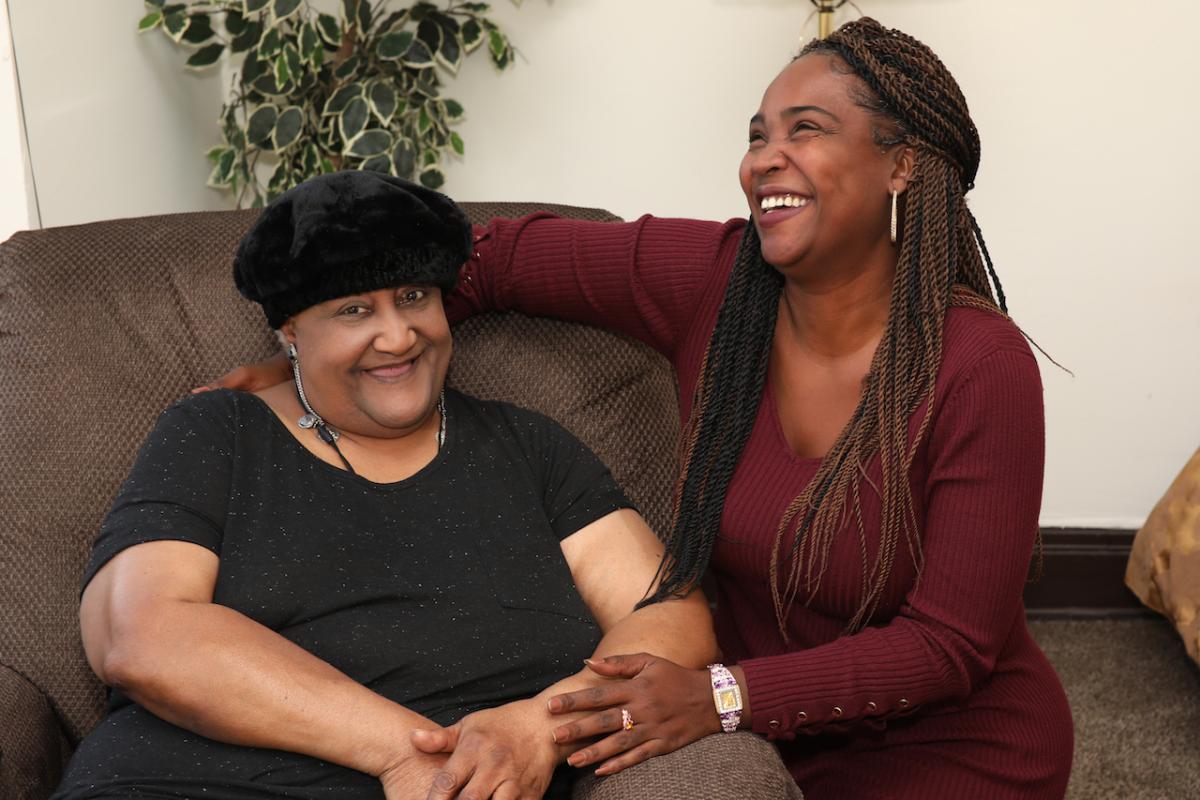 Originally published in Fifth Third's Environmental, Social & Governance Report
Lifelong Lima resident Hettie recalls the old First National Bank & Trust Building during its heyday. Built in 1926, the building's Chicago-style architecture with its Renaissance Revival influences had been a cornerstone of downtown when she visited the city in the 1970s to do her banking. She also recalls it sitting empty, vacant and deteriorating in the decades since.
When the city of Lima, state of Ohio, and a host of private and public partners—including the Fifth Third CDC*, Woda Cooper Companies and West Ohio Community Action Partnership—came together to redevelop the site, Hettie jumped at the opportunity. She's now settled into a pretty, second-floor apartment overlooking the town square. "I can see what's going on downtown," she says, given the open design and many windows afforded by her home, now called 43 Town Square.
Kelsey and Jeremy agree. Initially, the young couple wasn't sure about moving into a 12-story historic building with their lively young boys, Jayden, Julian and Colton. But after a tour, they were thrilled to trade their flood-damaged, rundown trailer home where they'd been living for 43 Town Square's wide-open, bright living spaces. The modern kitchen featuring Energy Star-rated appliances even offered a dishwasher, something they'd not had before.
"We have a better environment for our family," Kelsey says of their three-bedroom, two-bath apartment. The benefits extend beyond their home. The couple likes the on-site amenities, including a common play room, computer rooms and services like wellness information, job placement assistance and transportation services.
Hettie has even built a family-like relationship with the on-site building manager, Rachel Walker, who is always there when needed. "I love her dearly, like another daughter," Hettie said. Jeremy echoed that. "We love it here," he said.
43 Town Square offers 47 new apartments with open concept design, modern finishes and fully-equipped kitchens. The property was designed to meet Enterprise Green Communities certification standards to assure excellent energy efficiency. There are seven units with American Disabilities Act features for those with physical disabilities and two for those with sight or hearing impairments. Seventy-six percent of the apartments are affordable for families and seniors with household incomes up to 60% of area median income. The rents range from $313 to $675 per month.
With one CDC investment, Fifth Third was able to improve the lives of multiple people and families while helping preserve a building on the National Register of Historic Places, revitalize a neighborhood, create affordable housing, and contribute to an environmentally-sound, energy-efficient building.
The following feature can be found within Fifth Third Bank's 2019 ESG Report on page 75 or online.