Fifth Third ESG Report: Collaborations for Community Benefit: Northwest Activities Center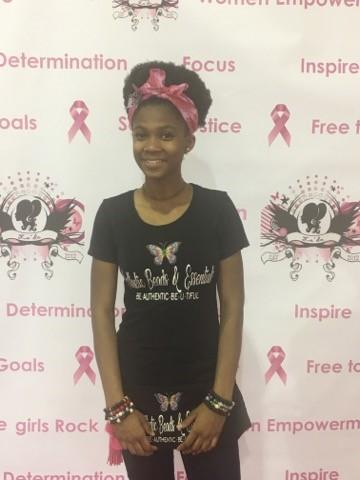 A young entrepreneur supported by Fifth Third Bank and Northwest Activities Center in Detroit.
Originally published in Fifth Third's Environmental, Social & Governance Report
Northwest Activities Center (NWAC) is a community staple in Detroit—and so is Fifth Third Bank. The two have worked together for years and the relationship has yielded lasting, sustainable results for individuals and families in the Motor City.
Fifth Third has provided $1.5 million in capital and operating investments to NWAC, including helping the organization secure a $95,000 loan through the U.S. Small Business Administration's Paycheck Protection Program so it could retain nine employees during the COVID-19 pandemic. Fifth Third has a banking center located in NWAC; it serves over 250,000 visitors annually. NWAC houses the first Operation Hope Inside Financial Empowerment Center in Michigan where we offer one-on-one financial counseling and financial workshops for credit and money management and small business. There's also an Ideation Computer Lab that averages 50 visitors per week for adult and youth computer classes and summer programs. Through these and other programs, NWAC serves the low- and moderate-income population.
Madison Abrams is a 16-year-old Operation Hope graduate and a small business owner of Aesthetic Beads & Essentials. She was part of a 12-week entrepreneurial class and showcased her business at Fifth Third's 2019 Strengthening Our Communities Fund celebration. Another graduate of Operation Hope, Toni Cannon-Mitchell, founder of the Association for the Advancement of Deaf/Hard of Hearing, recently won the Detroit SOUP Pitch Competition held at NWAC. With her winning grant, Ms. Cannon Mitchell will provide transportation, lodging and possible scholarships to support the deaf youth of their organization. At Operation Hope, Fifth Third and Operation Hope team up to mentor business owners to help them reach the next level.
NWAC also hosts Homeownership Day for Detroit Land Bank Authority's Buy Back Program(DLBA) to help revitalize the City of Detroit. The DLBA estimates that it owns more than 3,400 occupied properties that have been foreclosed upon or have renters whose landlords walked away. The DLBA allows occupants to purchase the properties for $1,000 and enter into an agreement to pay at least $100 per month for a year to cover the summer property tax bill. Fifth Third holds the individual accounts for the monthly deposit account. The partnership has converted over 500 occupants into homeowners. Additionally, numerous Show Me the Money days, Financial Empowerment days and Volunteer Income Tax Assistance events are held at the center to provide Detroit residents the tools and resources that enable them to work toward or achieve financial well-being.
The following feature can be found within Fifth Third Bank's 2019 ESG Report on page 77 or online.