Fifth Third Bank ESG Report: A Letter from the Chairman, President & CEO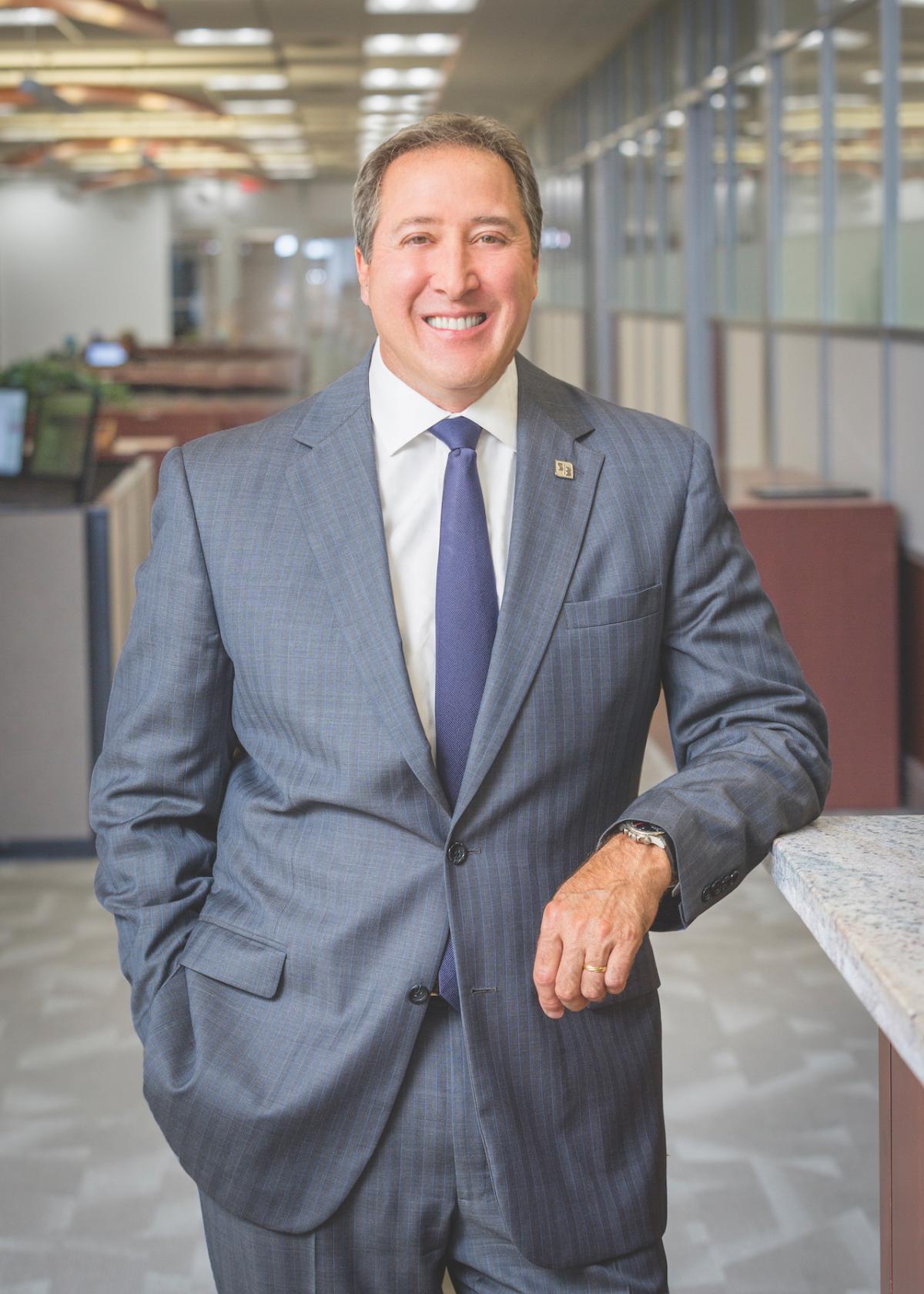 The following letter appears in Fifth Third Bank's 2019 Environmental, Social a…
I want to thank all of our stakeholders for the opportunity to earn your trust and create value. It's our privilege to improve the lives of customers and the well-being of our communities. We do this by keeping the customer at the center of everything we do, staying focused on our core business of banking and executing on key strategic priorities.
This is our inaugural Environmental, Social and Governance (ESG) Report. It's a publication that builds upon the Fifth Third Bancorp 2019 annual report to shareholders, as well as the community focused corporate social responsibility reports of previous years.
This ESG Report broadens the aperture to include more stakeholders and allows for a deeper focus on economic impact and ESG data and metrics. There is value in voluntarily reporting this information. It gives all of our stakeholders—customers, communities, employees, shareholders and regulators—further insight into our values and provides a public forum to report on our progress toward stated goals. A more refined focus on ESG matters provides a unique opportunity to take stock of what our stakeholders value, and what we, in turn, can deliver to help make the world a better place.
There is real value in sustainability. The term sustainability often is associated with environmental policy, but it's more than that to us. We have an eye on sustainability with every business decision we make. Building sustainable, scalable programs, products and services is how we have a transformative, generational impact on our communities. We consider the long-term potential impacts of our community-based programs: whether they are designed to address the affordable housing gap in minority communities, how best to provide technical assistance to small businesses now and in the future, or optimizing the delivery of financial and workplace training to establish a firm foundation that will endure through generations.
Setting long-term goals for ESG performance, including governance, inclusion, workplace policy and the environment, will help Fifth Third outperform over the long haul. It's about doing well by doing good. By focusing on sustainability, our Bank—and everything around us—will be healthier for it. The pandemic of 2020 has only strengthened our resolve. Our commitment has been to help sustain individuals, families, businesses and communities during these most challenging of times. Among other efforts, we:
Helped thousands of our small business clients access critical capital through the Small Business Administration's Paycheck Protection Program.
Worked to serve customers seven days a week through our mobile application and online banking sites and provided in-branch service through drive-thru windows and by appointment.
Paid up to $1,000 bonuses to on-site customer service employees and took critical protective measures.
Committed $8 .75 million in philanthropic grants for COVID-19 relief, recovery and resiliency efforts.
Our country also reeled from civil unrest caused by a series of incidents involving Black Americans. The social justice outcry gave us an opportunity to reassess whether we were doing enough to make a difference. We first had to accept and admit that there is a systemic problem, that we haven't always gotten it right, and to recommit to doing better. We responded with an unequivocal public statement against racism in any form, then worked with our employees and communities to deliver on our commitment to be a part of the solution. We assembled a new Executive Diversity Leadership Council, comprised of our chief inclusion and diversity officer and other senior leaders from across the Company, charged with ensuring equality and inclusion in our workplace, particularly for Black employees.
Over the course of 2019 and into 2020, we undertook actions to create significant positive impact for our employees and our communities. We increased our minimum wage to $18 an hour in August 2019, marking a 50% increase in less than two years to help our hourly employees improve their quality of life. In 2020, we fully delivered on the five-year Community Commitment we made in 2016—funding more than $35 .5 billion in mortgage, small business, and community development loans and investments.
On the environmental front, we powered up a 100% renewable solar power facility, becoming the first Fortune 500 company to achieve 100% renewable power through a single project. Three of the five bold sustainability goals we set to accomplish by 2022 have been achieved and we published a climate-related financial disclosure document outlining our climate strategy in 2019. We also established a Renewable Energy Finance group and set a Company-wide sustainable financing goal of $8 billion to be achieved by 2025.
We celebrated the acquisition and integration of MB Financial in Chicago, welcoming many new individual and business customers to the Fifth Third family. We now have the third largest branch presence in that market, greatly increasing our visibility and opportunities for community involvement .
In 2019, we learned that Newsweek included us in its inaugural list of America's Most Responsible Companies. This is a testament to the way we live our commitment to corporate citizenship . It also is but a mile marker on our journey to generate sustainable value for our stakeholders . Thank you for working with us for the betterment of all.
Sincerely,
Greg D. Carmichael
Chairman, President & CEO
September 2020