Fifth Third Bank Employees in Cincinnati Celebrate Fifth Third Day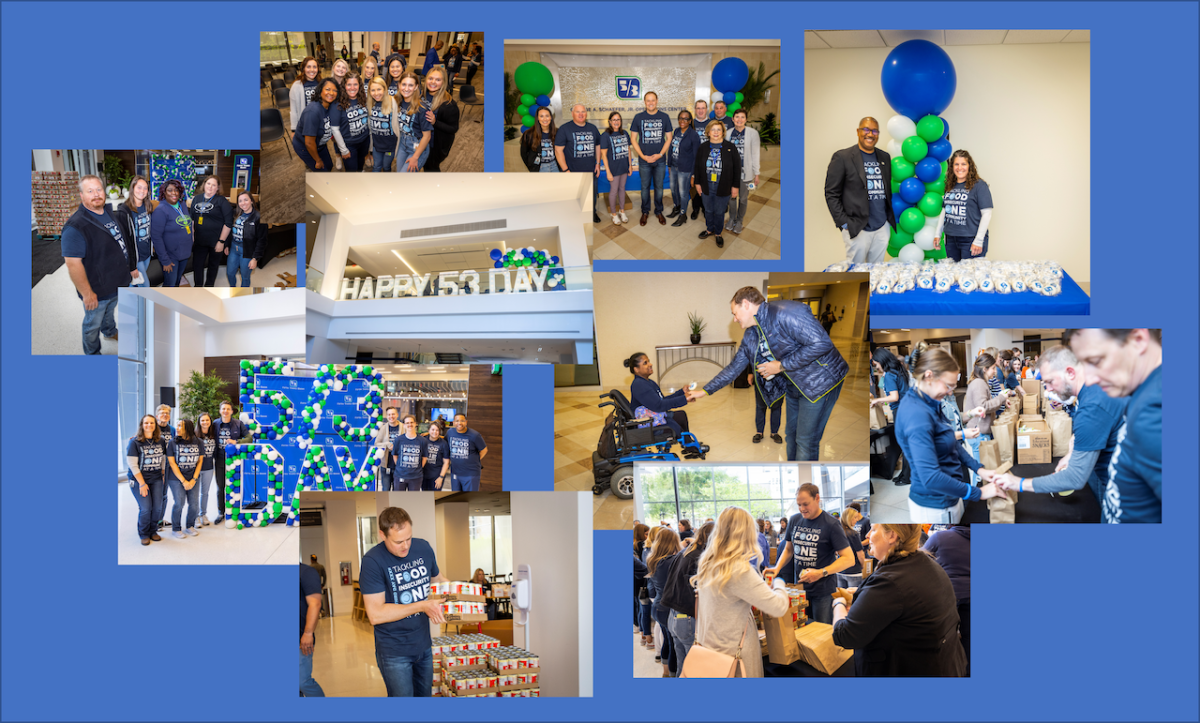 Fifth Third employees in the Bank's headquarters of Cincinnati celebrated Fifth Third Day on May 3, 2023. Fifth Third Day XXXII kicked off a month-long effort by the Bank to provide 10 million meals across its 11-state retail footprint through a combination of volunteerism, donations and fundraising. 
As part of the day's festivities, Fifth Third President & CEO Spence, Executive Vice President Kala Gibson, Executive Vice President Melissa Stevens as well as other members of the Bank's enterprise committee, greeted employees at Cincinnati locations to thank them for their efforts. Employees at Fifth Third Center, the Madisonville Office Building and the Madisonville Operations Center received a free lunch and/or Fifth Third Day cookie in honor of the day.
Spence and Gibson also presented a $290,000 check to Feeding America and a $20,000 check to Freestore Foodbank at the Bank's downtown headquarters. After the presentation, Cincinnati Bengals Star Sam Hubbard joined bank employees, Freestore Foodbank and the United Way to pack meals to fight food insecurity.   
The Bank has recognized 5/3 on the calendar as Fifth Third Day since 1991, and since 2012 the Bank and its employees have worked toward a common goal to fight hunger. This year's theme is tackling food insecurity one community at a time. 
Of the 10 million meals that will be provided, 2.9 million meals* will go directly to Feeding America®. The remaining meals will be provided to local hunger relief organizations throughout the Bank's footprint. Customers will also have an opportunity to support hunger relief by purchasing a $1 shield of recognition at all Fifth Third locations. 
For the last four years, Fifth Third has collaborated with Feeding America and partner food banks to serve communities. Feeding America estimates at least 60 million people turned to food banks, food pantries and other private food assistance programs in 2020 during the health and economic crisis. Amid record unemployment and instability, the Feeding America network has continued to provide food for families across the country.
* $1 helps to provide at least ten meals secured by Feeding America® on behalf of local partner food banks.