Fifth Third Bank Becomes Sponsor of the Common Orchard Project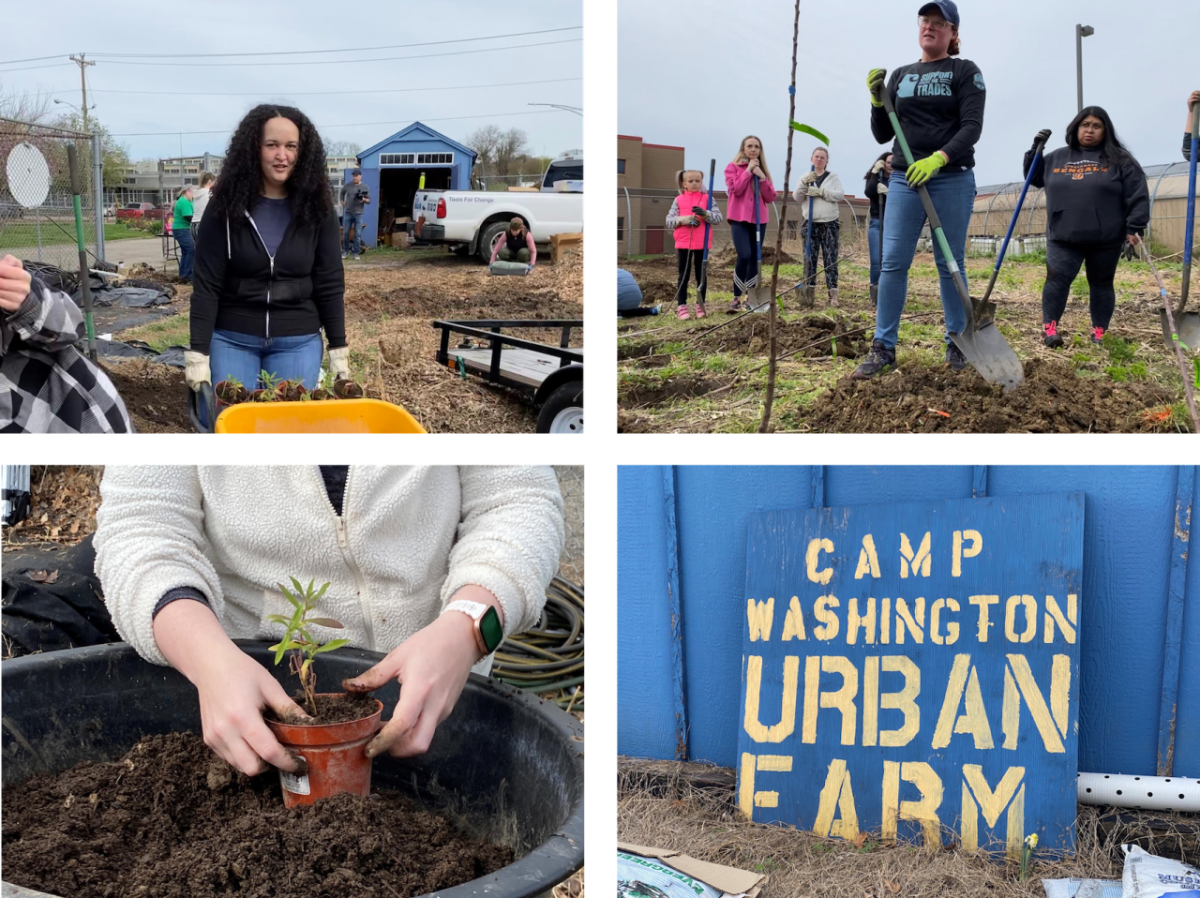 Fifth Third Bank, a leader in advancing environmental sustainability, has become a corporate sponsor of the Common Orchard Project for 2023. The Common Orchard Project is a non-profit organization that works to install and maintain hundreds of small orchard plantings across Greater Cincinnati.
In April 2023 and November 2022, Fifth Third Bank employees and members of the Bank's Sustainability Enterprise Business Resource Group worked alongside the Common Orchard Project on local volunteer projects.
In April, Bank volunteers worked at Common Orchard's Camp Washington Urban Farm, a two-acre plot that serves as the main resource hub and demonstration site for the Common Orchard Project. It is home to a 40-tree demonstration orchard, nursery space, hoop house and skid steer-powered composting operation. The Farm is available in the community as an ecotherapy space for residents to connect with nature.
Bank volunteers planted apple trees and blackberries on trellises and pawpaw and persimmon in a native orchard planting. BRG members also assisted with up-potting perennial plants that will go out to 30 community orchards throughout the region.
In November 2022, the Fifth Third team helped to plant fruit trees in the Evanston neighborhood in Cincinnati.
The Fifth Third Sustainability BRG is an enterprise, or company-wide, BRG that comprises more than 850 employee members from across its footprint. The Sustainability BRG is focused on employee development, community involvement and business innovation.
"Fifth Third's commitment to sustainability is closely aligned to the purpose of the Common Orchard Project," said Jeremy Faust, director of operational sustainability, Fifth Third Bank. "The orchards provide increased food access, tree canopy and walkable greenspace in neighborhoods that have experienced disinvestment. Fifth Third's own sustainability initiatives are designed to accomplish similar goals. We look forward to continued work with the Common Orchard Project to improve lives and the well-being of our communities."
Fifth Third's sponsorship of the Common Orchard Project includes financial support and increased community-based and volunteerism events. The Common Orchard Project has planted 30 orchards in Ohio to date and plans to plant 30 more by 2024.
More information about Fifth Third's Purpose-driven culture and its commitment to corporate sustainability can be found in its 2021 Environmental, Social and Governance Report.