From the Fifth Third Bancorp 2022 Sustainability Report: Making an Impact in Neighborhoods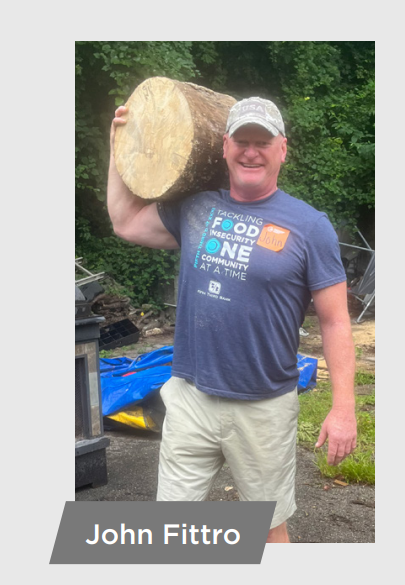 In 2022, Fifth Third supported several activities in Avondale, Cincinnati's largest African American community and one of Fifth Third's Empowering Black Futures neighborhoods.
To help bridge the digital divide, a Build Your Own Computer technology camp brought together middle school and high school students in Avondale to teach them how to build their own computer. Over two weeks, students learned about coding and robotics as they improved their math and engineering skills. At the end of the program, students kept the computers they built. The program exposes students to career paths that they may not have considered. Fifth Third invested $15,000 toward equipment, materials and transportation for the program. Collaborating organizations included the Avondale Youth Council, Avondale Development Corp. and So-Act.
Fifth Third partnered with Compassionate Justice for a monthly Avondale Cleanup Day to enhance walkable spaces and improve the health of built environments. The first cleanup was held in July. Each month since, up to 15 Fifth Third volunteers and numerous community partners and members, have gathered on the second Saturday of each month to participate in the cleanup. Volunteers work on everything from minor home repairs for senior citizens to trash cleanup and landscaping.
"Being a part of the community of Avondale Clean-up has been one of the biggest pleasures of my life," said John Fittro, business banking marketing executive. "When we meet to help those in need, we often have people in the community stop to say thank you. During one of our cleanups, I helped restore portions of a house that was damaged during a burglary. This was the home of a single mother with two young children. She told me she was truly blessed for the work we were doing for her."
For more information about how Fifth Third is making a difference in local neighborhoods, read the 2022 Sustainability Report.