From the Fifth Third Bancorp 2022 Sustainability Report: Building Stronger Communities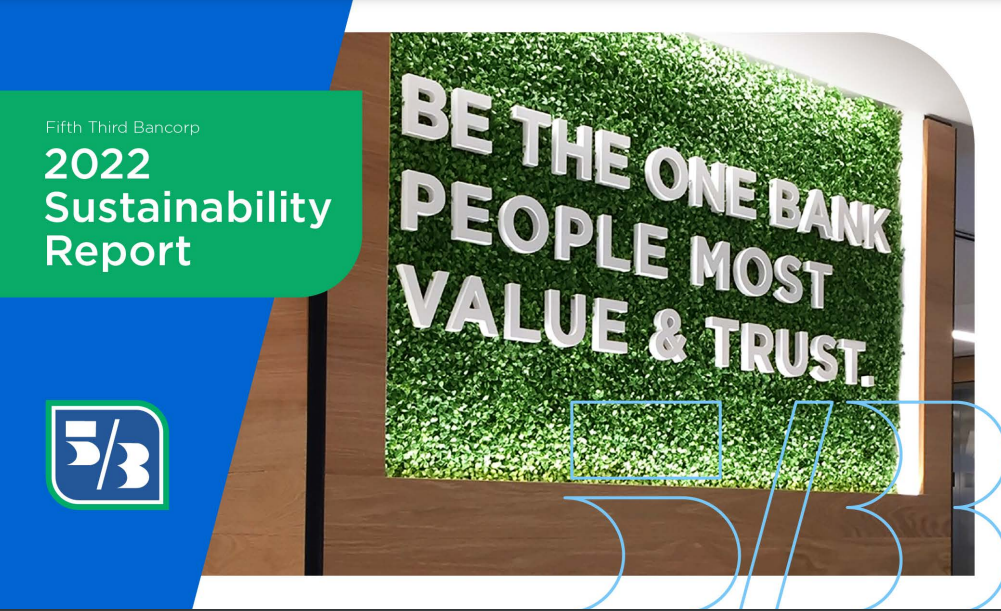 A deep commitment to developing communities—and helping the individuals within them to reach their full potential—is why Fifth Third Bank's Corporate Responsibility Office exists. The Fifth Third CRO team leads the effort to reverse negative cycles among low- and moderate-income Americans to help build strong foundations for the future. Fifth Third is working to boost affordable housing and combat low homeownership rates in underserved communities and to increase access to capital and technical assistance for small businesses to start, grow and thrive.
Community Engagement
Critical to this work is Fifth Third having a collaborative working relationship with the leaders of our communities. We operate a national Community Advisory Forum comprised of leaders who work in a variety of industries and advise us on issues of corporate responsibility. The national forum is chaired by Kala Gibson, executive vice president and chief corporate responsibility officer. In addition to our work with CAFs, we undertake regular stakeholder priority surveys to ensure we are serving communities in the most effective, impactful and sustainable ways. These surveys have helped inform our $2.8 billion Accelerating Racial Equality, Equity and Inclusion initiative, including our innovative $180 million Empowering Black Futures Neighborhood program.
Delivering on Our Commitment 
It was our privilege to let our CAF and other community stakeholders know, early in 2023, the results of our most recent Community Reinvestment Act performance examination. Fifth Third received an "Outstanding," the highest rating possible, on its most recent exam conducted by the Office of the Comptroller of the Currency. Fifth Third received "Outstanding" ratings on each of the examination's three tests: Lending, Investments and Service. Fifth Third converted from an Ohio state-chartered bank to a national bank in 2019. The rating period was Jan. 1, 2017 to Dec. 31, 2021 under the OCC, a time period that correlated closely with the Bank's delivery of its $32 billion, five-year Community Commitment from 2016- 2020. Fifth Third exceeded the commitment with $41.6 billion in community support, 30% above goal.
In 2022, Fifth Third announced a new $100 billion environmental and social finance target that continues our commitment to sustainable and inclusive growth through 2030. Social impact categories under the target include affordable housing, access to essential services and other categories such as employment generation, food security and socioeconomic advancement and empowerment. Tim Spence, Fifth Third president & CEO said, "Strong banks need strong communities to succeed. Improving the well-being of the communities where we live and work is foundational to who we are as a bank. The 'Outstanding' rating from the OCC reflects that commitment."
This story originally appeared in the Fifth Third Bancorp 2022 Sustainability Report, which published on June 30, 2022.