Eco-Friendly Spring Cleaning: Sustainable Products From the Home Depot To Refresh Your Home and Yard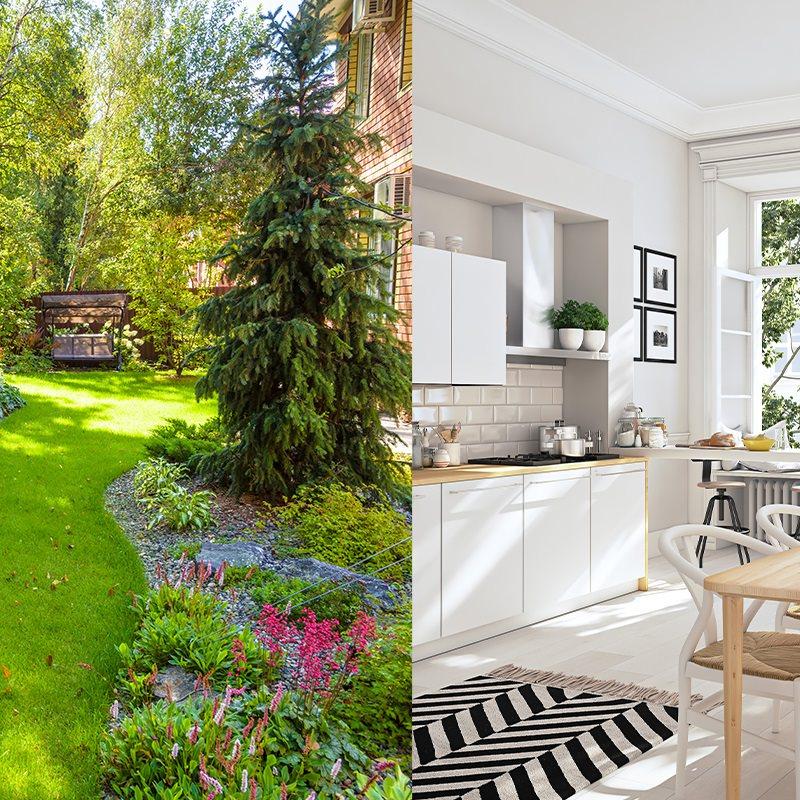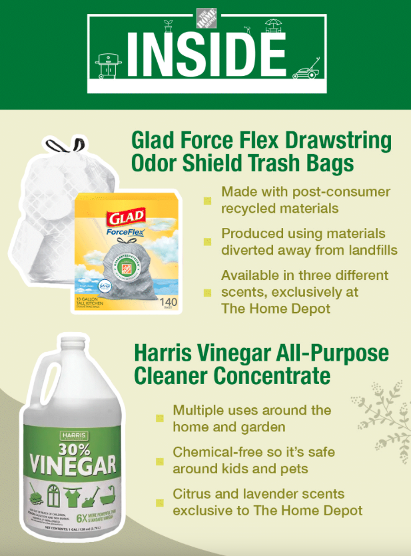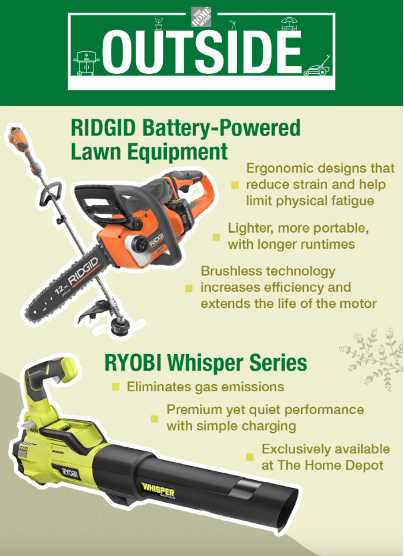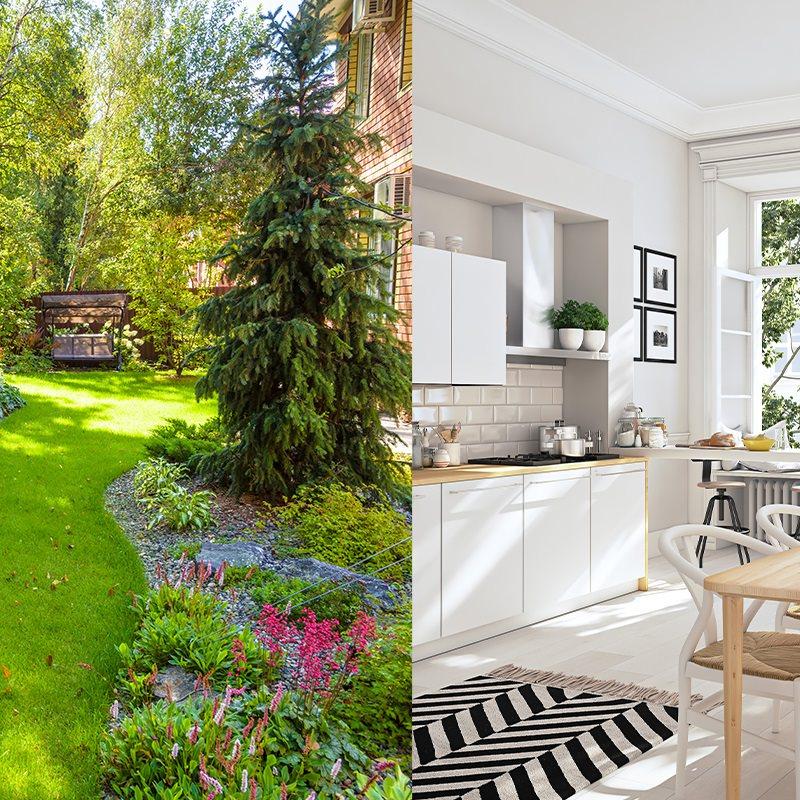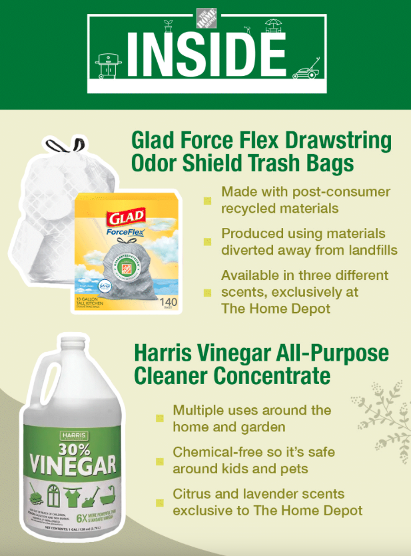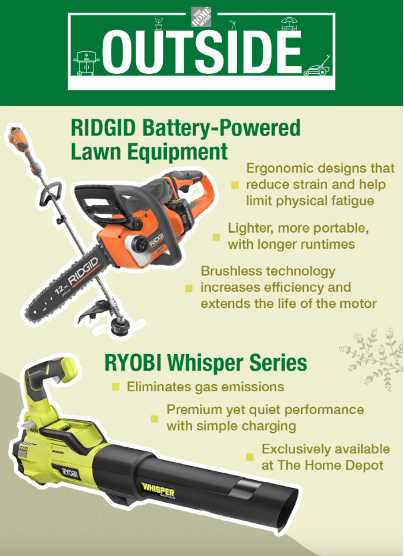 Originally published on Built From Scratch
As the weather warms up and the flowers begin to bloom, it's time to start thinking about spring cleaning your home – both inside and out. Be mindful of the impact traditional landscaping and cleaning habits can have on the environment and consider some of these sustainable products and equipment to help minimize your carbon footprint. 
INSIDE  
Glad Force Flex Drawstring Odor Shield Trash Bags 
Made with post-consumer recycled materials 
Produced using materials diverted away from landfills  
Available in three different scents, exclusively at The Home Depot  
Harris Vinegar All-Purpose Cleaner Concentrate 
Multiple uses around the home and garden 
Chemical-free so it's safe around kids and pets 
Citrus and lavender scents exclusive to The Home Depot 
OUTSIDE 
RIDGID Battery-Powered Lawn Equipment 
Ergonomic designs that reduce strain and help limit physical fatigue 
Lighter, more portable, with longer runtimes 
Brushless technology increases efficiency and extends the life of the motor 
RYOBI Whisper Series 
Eliminates gas emissions 
Premium yet quiet performance with simple charging 
Exclusively available at The Home Depot 
 Visit homedepot.com for more spring-cleaning tips and DIY ideas for the whole home. 
Keep up with all the latest Home Depot news! Subscribe to our bi-weekly news update and get the top Built from Scratch stories delivered straight to your inbox.