Ceres Releases New Report To Help Private Equity Investors Measure and Report Portfolio Emissions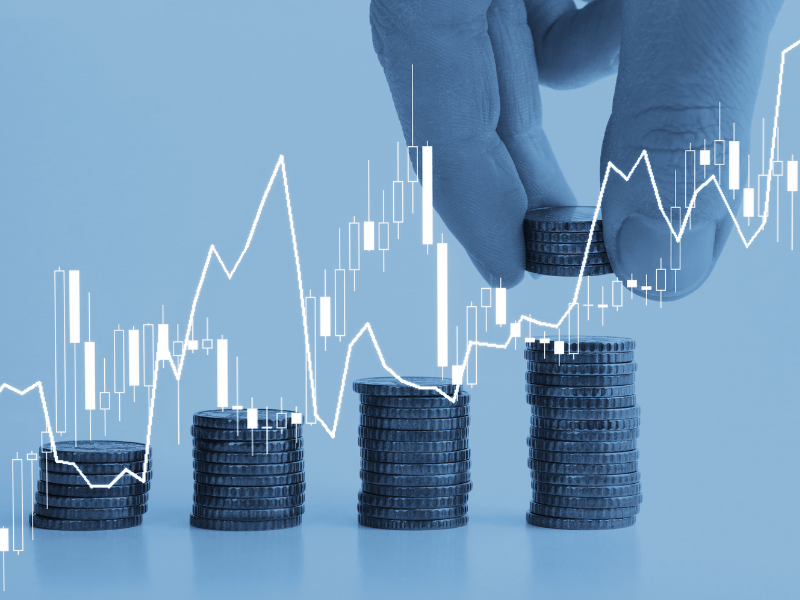 May 10, 2023 /3BL Media/ - For the global economy to reduce emissions in half by 2030, as scientists say is necessary to avert irreversible climate catastrophe, it cannot be only publicly traded companies that decarbonize. The rapidly growing numbers of privately owned companies must also be decarbonized, as private equity now represents a 10% and growing share of the combined market cap value of public and private companies in the U.S.
Ceres, in a new report, "Data as the key: Essential steps for decarbonizing private equity," explores strategies and best practices that more than a dozen private equity general partners (GPs) and limited partners (LPs) employ to collect and report data on greenhouse gas emissions of portfolio companies and makes recommendations on how to improve the data collecting and sharing process. It is co-authored by Peter Ellsworth, Senior Director, and Kelly Odion, Senior Associate, of the Investor Network at Ceres.
Both GPs making direct investments in private companies and the LPs who in turn invest in those private equity managers recognize they must decarbonize portfolio companies to succeed in the transition to a net zero emissions economy. GPs also want to meet the demands of their asset owner LPs seeking to align their private equity investments with their climate commitments. One key obstacle to developing a decarbonization strategy is the lack of high-quality data for measuring emissions.
This Ceres report addresses the range of ways that private equity investors engage with portfolio companies, the methods available for sourcing emissions data, their expectations on what data to report and how, and recommendations for enhancing dialogue between GPs and LPs.
Other Recommendations include:
Developing a plan for prioritizing engagement on decarbonization with portfolio companies
Supporting the development of climate expertise in portfolio companies
Reporting scope 1 and 2 emissions to LPs at the portfolio company level annually
Reporting material scope 3 emissions as portfolio companies improve data gathering
Using templates for emissions reporting as a basis for dialogue between LPs and GPs
Ceres' report also provides detailed descriptions of 18 carbon accounting resources and tools that LPs and GPs could use.
Private equity investors increasingly recognize that their portfolio companies need a credible decarbonization strategy as a value driver to maximize investment return at exit. In addition, GPs need to be responsive to the climate commitments made by the LPs that are their clients.
"The investors we spoke with were clear that there is no single definitive path to decarbonization and net zero, but they were equally clear that they benefit from hearing how others are approaching many of the same challenges," Ellsworth, Ceres Senior Director, said. "The perspective offered by the GPs and LPs in this report, combined with its recommendations, will help investors as they develop, implement and communicate a decarbonization strategy." Ellsworth and Odion lead a private equity working group of members of the Ceres Investor Network.
"As a private equity investor, we recognize the urgent need to address climate change and the role we play in decarbonizing our portfolio. Ceres' report provides valuable insights into the strategies and best practices for measuring and reporting greenhouse gas emissions data in private markets, which can help inform our own efforts in this critical area," said Emily Rodgers, Managing Director & Director of ESG at EIG, a leading institutional investor in the global energy and infrastructure sectors. "We agree that high-quality data is essential for developing a decarbonization strategy, and we support efforts to standardize reporting formats and enhance dialogue between GPs and LPs. We are committed to working with many of our portfolio companies to set ambitious emissions reduction goals and to support their transition to a low-carbon economy."
Elizabeth McGeveran, Director of Investments, McKnight Foundation, an LP, said. "I found this brief extremely informative and helped prompt my thinking on our ongoing engagement with our GPs about net zero goals and tracking emissions."
About Ceres
Ceres is a nonprofit organization working with the most influential capital market leaders to solve the world's greatest sustainability challenges. Through our powerful networks and global collaborations of investors, companies, and nonprofits, we drive action and inspire equitable market-based and policy solutions throughout the economy to build a just and sustainable future. For more information, visit ceres.org and follow @CeresNews.