Brazil: Moving People and Goods More Safely and Sustainably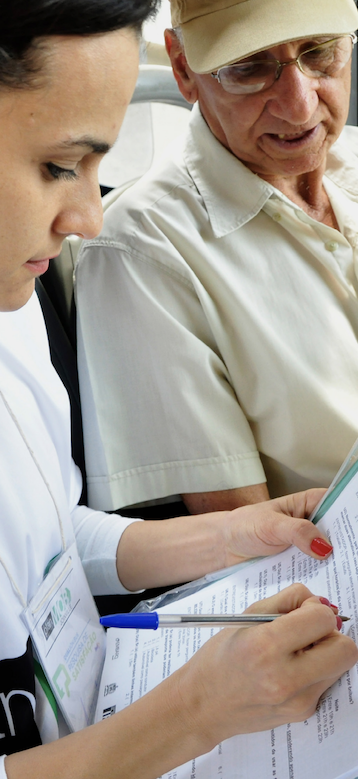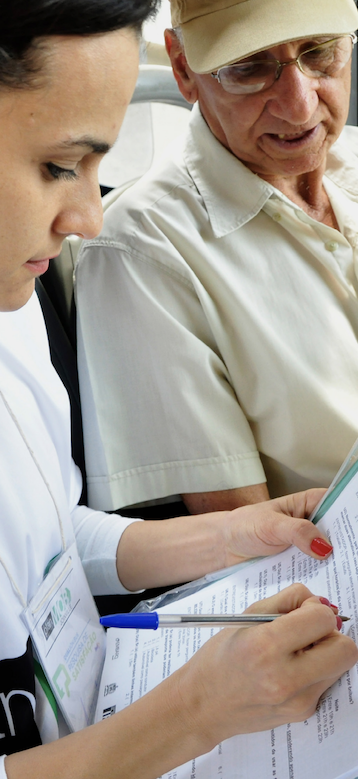 Originally published in the 2022 FedEx Cares Report
Improving quality, reliability, and safety in the Brazilian bus systems
In preparation for the 2014 World Cup and 2016 Olympics, and amidst rapid population growth, Brazil invested in a Bus Rapid Transit (BRT). BRT is fast and efficient, but its rapid growth led to disparate models with little time for learning and sharing experiences among them. To create a more organized network, several Brazilian cities turned to the World Resources Institute (WRI) and FedEx. For the past 10 years, we've infused the same principles that keep our FedEx transportation network running smoothly into bus systems in Brazil. Our unique Quality Driven Management (QDM) approach has led to improved quality of the customer experience, operational and safety improvements, identification of best practices, and an ongoing platform for knowledge sharing and professional development. Our Fellowship program trains WRI staff on QDM and Fellows bring this knowledge to bus systems across the country. Today, this work supports 30 Brazilian bus transit agencies and private operations and drives environmental, social and economic impact.
The collaboration with FedEx over the past ten years has continued to deliver value for WRI and the bus transit agencies and private operations we support. We greatly appreciate the company's willingness to share their resources and best practices to improve transportation in our most congested cities. In the end, less people in cars resu lts i n less cars on t he road, reducing th e amount of time commuters (and delivery drivers) must waste in traffic.

Cristina Albuquerque 
Urban Mobility Director for WRI
Sparking cleaner, greener, and smarter mobility
The Sustainable Cities Climate Impact Challenge launched in 2022 to identify innovative projects that decarbonize transport and promote electric mobility throughout Europe. FedEx teamed up with EIT Climate-KIC to select community-based projects that could most benefit from $50,000 - $75,000 (USD) grants to implement local transport decarbonization initiatives.
Selected for their innovative approaches, strong city government integration, and scalability, the winning projects from Hackney (UK), Espoo (Finland), Olot (Spain), and Karasu (Turkey) each present unique approaches to accelerate the transition towards active, shared, and electric mobility. The projects focus particularly on cycling, with initiatives such as expanding cargo bike usage, increasing cycling uptake, installing secure cycling storage, and creating safe travel corridors.
Adopting ambitious mobility measures locally can have significant health and economic benefits, which can help make the case for regional, na - tional, and EU-wide action. These pilot projects, supported with charitable funding from FedEx, will hopefully demonstrate how engaged com - munities can pave the way towards change.

Thomas Osdoba 
Director of Net Zero Cities and Senior Advisor on Cities for EIT Climate-KIC