Applied Materials Makes Space for Girls in Tech
by Julie Lata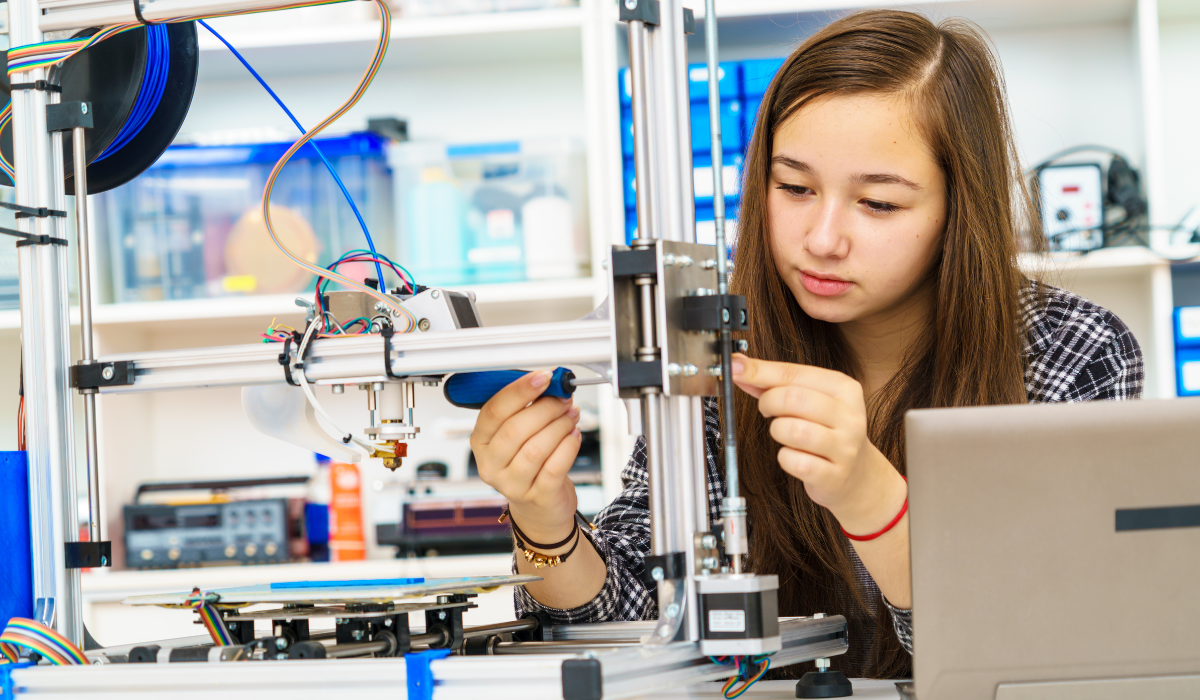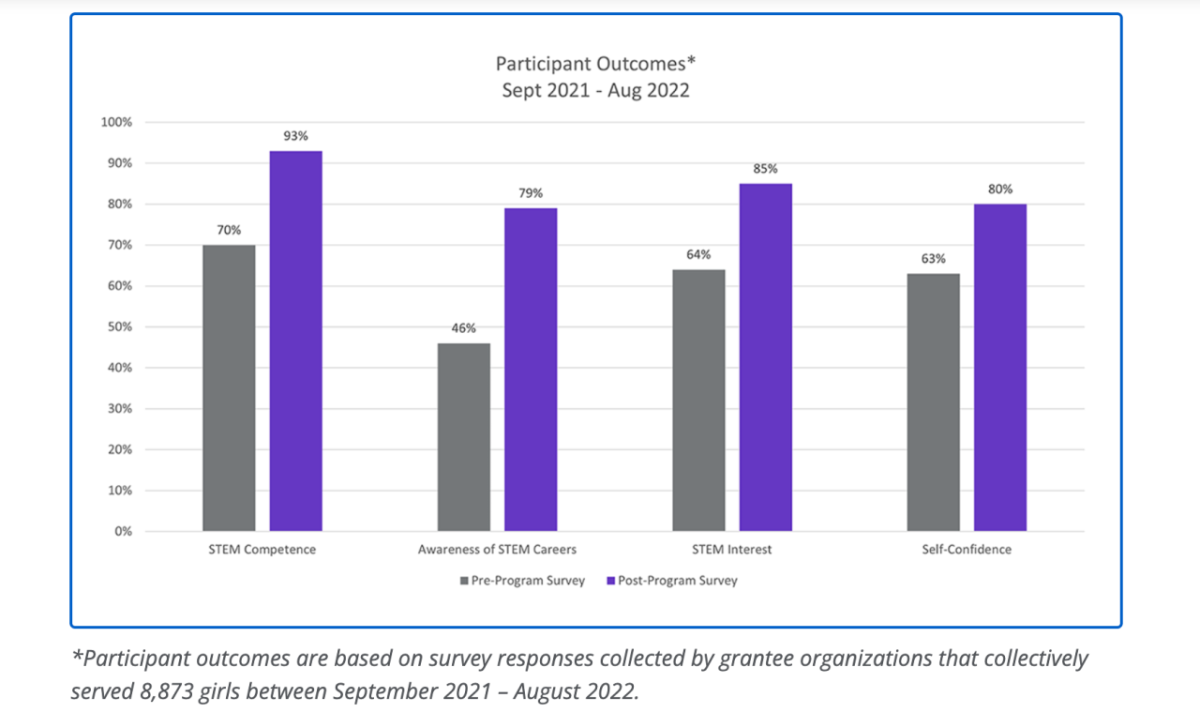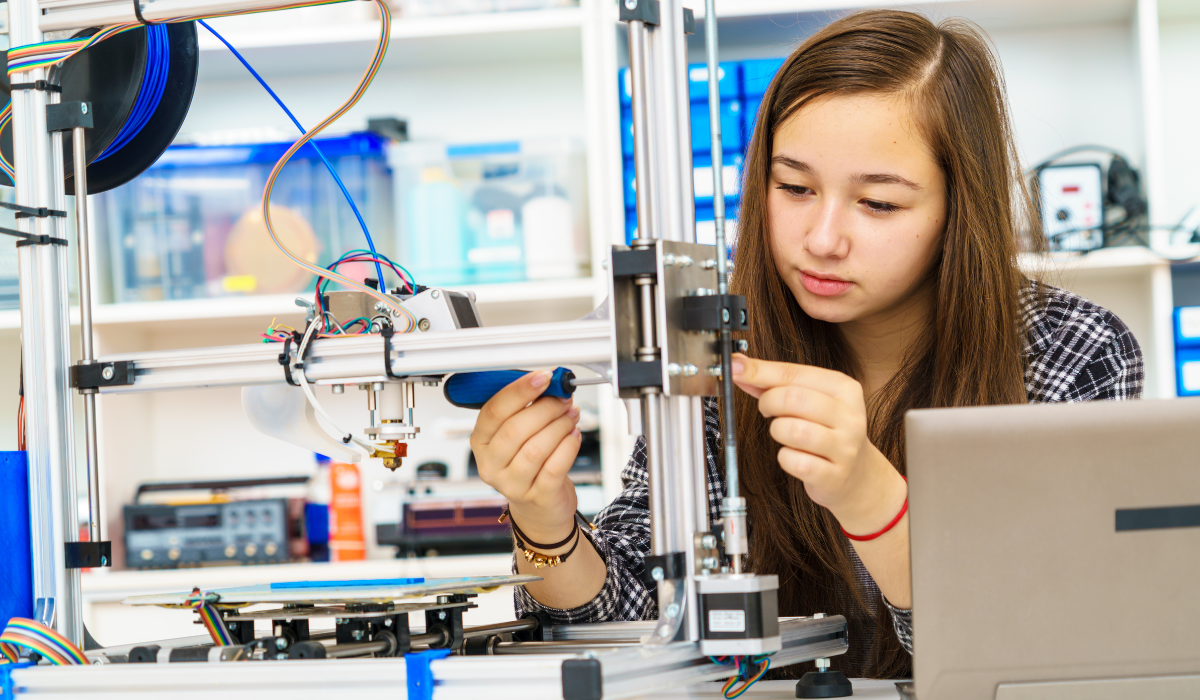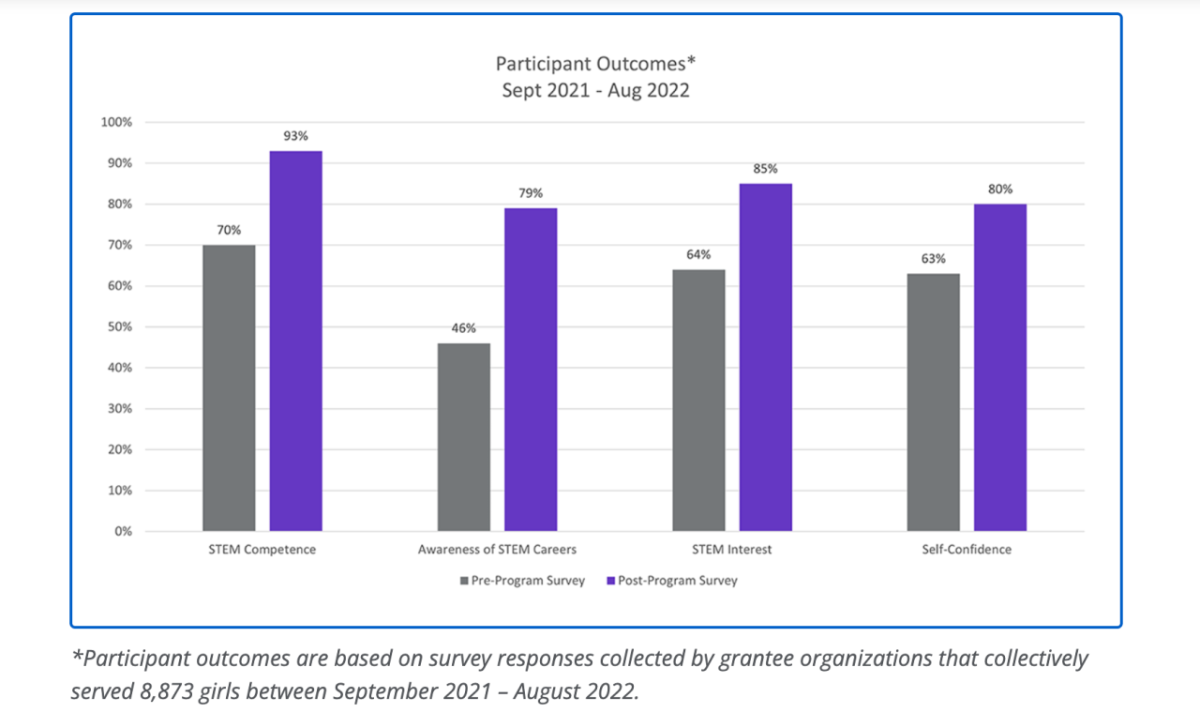 Over the past four years, Applied Materials and the Applied Materials Foundation have centered three primary tenets in our approach to girls' empowerment – funding, employee volunteering and capacity building.
Applied Materials is leading the way technology companies think about investment in girls' leadership. Most tech companies want to support programs that are 100% tech focused. Applied Materials and the Applied Materials Foundation understand that the building blocks for more women in tech are developing leadership skills, confidence and courage in girls at a young age through a variety of activities. – Bay Area Women's Sports Initiative
Funding: Since 2018, over 36,000 girls have participated in Generation Girl®-funded activities, with close to two-thirds of participants in funded organizations coming from low-income households and over 60% who identify as Black, Latina or Native American. The results are remarkable – as the chart below illustrates, girls participating in Generation Girl-funded programs between September 2021 and August 2022 reported growth in STEM competence, awareness of STEM careers, interest in STEM subjects and overall self-confidence.
"I have one student in particular who struggles with self-confidence. With Tech Girls, she has discovered that she likes STEM and has good skills in this area, which has really helped her confidence. I now see her helping other students in math class!" - Girl Scouts of Central Texas
Volunteering: Over the past four years, Applied Materials employees from across the U.S. have dedicated their time to inspiring girls in their community. In 2022, over 200 employees served as role models and volunteers, introducing girls to subjects like microchips, semiconductors and materials engineering while encouraging creativity, innovation and problem solving.
"Applied Materials volunteers have been crucial for the girls to see women in the tech workplace and the variety of careers that are available in the tech world." – Code Girls United 
Capacity Building: In 2022, as part of the Generation Girl initiative, girls participated in workshops designed to address the whole girl. As we outlined in a previous blog, funding STEM programs for girls without also prioritizing wraparound support services for girls and their families is an incomplete strategy. As such, this year's cohort meetings focused on how to create environments where girls feel safe to share and learn, ways to support girls experiencing trauma and opportunities to bring programs back in person. The Applied Materials Foundation also funded gender-focused professional development programs at school sites and afterschool programs. 
"When we began working with Manor Independent School District in 2018, the percentage of girls taking Algebra 1 in eighth grade was 26%. This year 100% of girls are enrolled in advanced math in sixth grade, putting Manor ISD on track for 100% enrollment in Algebra 1 in eighth grade in the 2024-25 school year." - National Alliance for Partnerships in Equity Education Foundation
Through funding, volunteerism and capacity building, the Applied Materials Foundation and Applied Materials employees are creating stronger pathways for the next generation of diverse women leaders.
Evaluation results and grantee quotes were provided by the initiative's external evaluator, Learning for Action. To learn more about the Applied Materials Foundation's Generation Girl® initiative, visit our website.