All CNH Industrial Production Sites in Brazil Achieve Zero Waste to Landfill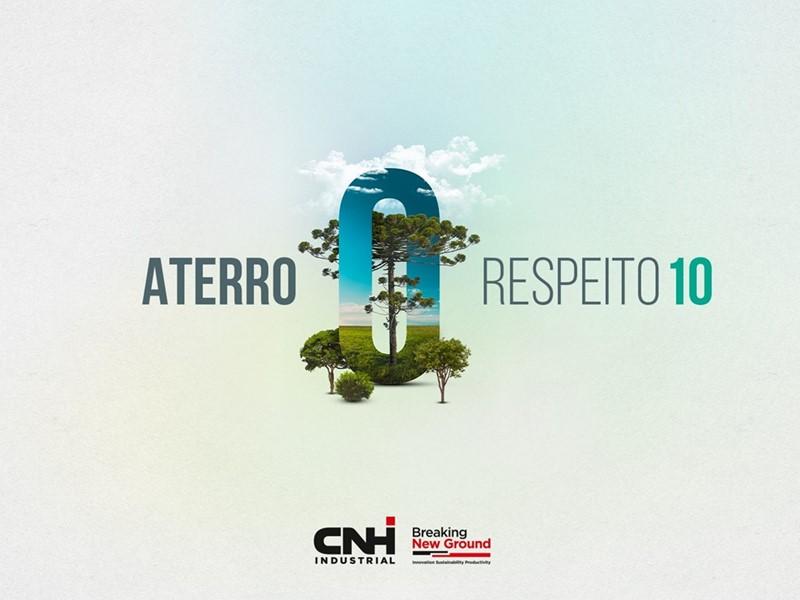 CNH Industrial's zero waste accomplishment acts in support of the UN's global Sustainable Development Goals.
CNH Industrial recently reached their goal of sending zero waste to landfills in all their production sites in Brazil. Since 2016, the company has been working toward this achievement at their Contagem (MG), Piracicaba (SP) and Sorocaba (SP) sites and is proud to have met their goal in 2023.
The company's aim has been to maximize the re-use and correct disposal of recyclable and organic waste and to reduce – or even eliminate – the disposal of these materials into landfills or for co-processing (energy generation). Sanitary landfills are no longer suitable for this purpose. They require large tracts of land and can cause environmental impacts, such as contamination of soil, air, groundwater and sediment, as well as pose risks to wildlife and surrounding communities.
"We believe that this is an ethical, cost-effective, efficient and visionary goal to guide not only the Company, but also for our employees and communities to change their ways of life and daily practices. We work to encourage natural and sustainable cycles. That means all materials are designed with an intent to reuse them and thus becoming part of the circular economy," said Fábio Belasco, Health, Safety and Environment Manager at CNH Industrial in Latin America.
"Environmental legislation determines that industrial waste is sent to licensed landfills. The landfill has controlled treatment, but its useful life is temporary. We understand that all materials can be transformed and we started to send the minimum amount of waste to these places. We gradually reduced the volume until reaching zero landfill, which is the complete elimination of sending waste to landfills. It is a way of making a difference, producing efficiently, doing the right thing and making our contribution to reducing our environmental impact," said Belasco.
"We have four sustainability priorities: carbon footprint, circularity and eco-efficiency; inclusion, equity and engagement; and governance commitment. In manufacturing processes, particular emphasis is placed on increasing waste recovery and reuse. And this result is also seen internationally. The factories have also increased waste recovery (materials, water, energy) to 96.5% globally," highlights Erika Michalik, CNH Industrial Sustainability Manager in Latin America. This year, the company was included in the S&P Global 2023 (Sustainability Yearbook with the highest score in the Machinery and Electrical Equipment Industry), in the CDP Climate Change A-List; and received an MSCI ESG rating of AAA.